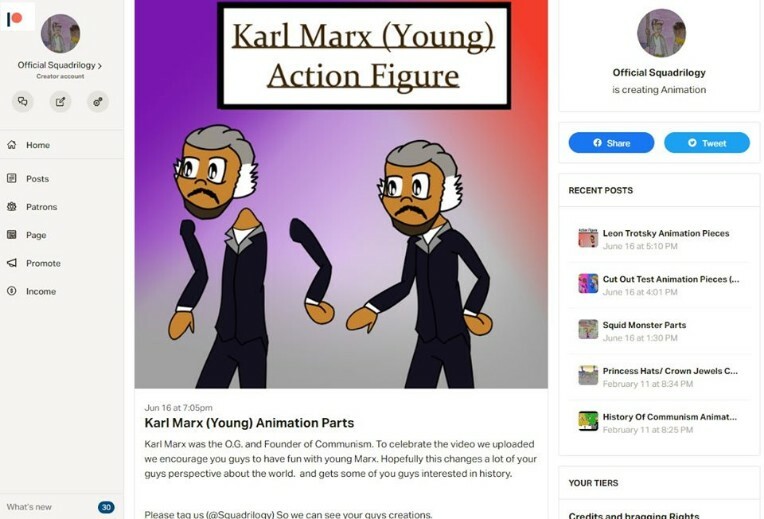 We Started a Patreon Account. When ever we finish a video Patreons will be able to Download the Png files and Create their own Flash style Animation. Imagine using Characters and Assets from our Show.
This Month's Theme Is "Communism" so A Young Karl Marx 2D Puppet would be a great place to Start.
If you're not a fan of Karl Marx, Don't Worry. More Characters will be added to our Library Pretty Soon.